Building CybrHome
Welcome to our Careers section. At CybrHome, we make website discovery easy and quick through the use of technology and a sophisticated product. Backed by a strong proof of concept, we are now looking for stellar folks to join us in the exciting journey that lies ahead. A unique blend of ideas, tech and product, there's tons to learn and contribute at CybrHome. We are searching for people with a strong sense of ownership, a never-say-never attitude, those who will go the extra mile and most importantly, have loads of fun while doing this.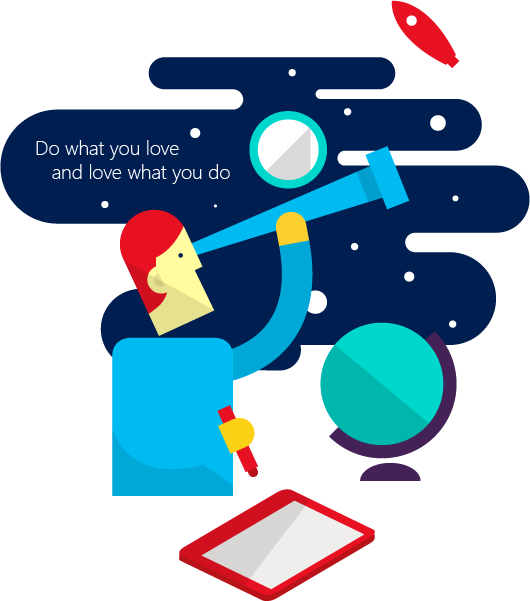 Work with a bunch of people following their dreams.
'Do cool things that matter'
You know, that if you truly want to help someone, don't give them fish. Give them a fishing rod and teach them how to fish. And this is exactly our intention - to give you a fishing rod.
"Working at CybrHome is demanding but you'll develop new skills every day!"