Calmbird.io - Client communication without the frustration
Calmbird.io is where you can manage distractions and let you clients know, once YOU are ready, what part of a project you're working on.
Description
Working as a freelancer can sometimes be frustrating, especially if you and your client have different understanding of a project. Worse still, your client may not even know what they want yet. Keep them updated on your progress in a single place, and let them provide feedback early on, preventing frustrating experiences on both sides. At the same time, you can ask for more information as you need it. You always see what the client has agreed to, and they understand how you're going to go about it, no need for lengthy back and forth via email or constant buzzing on Slack.
Screenshot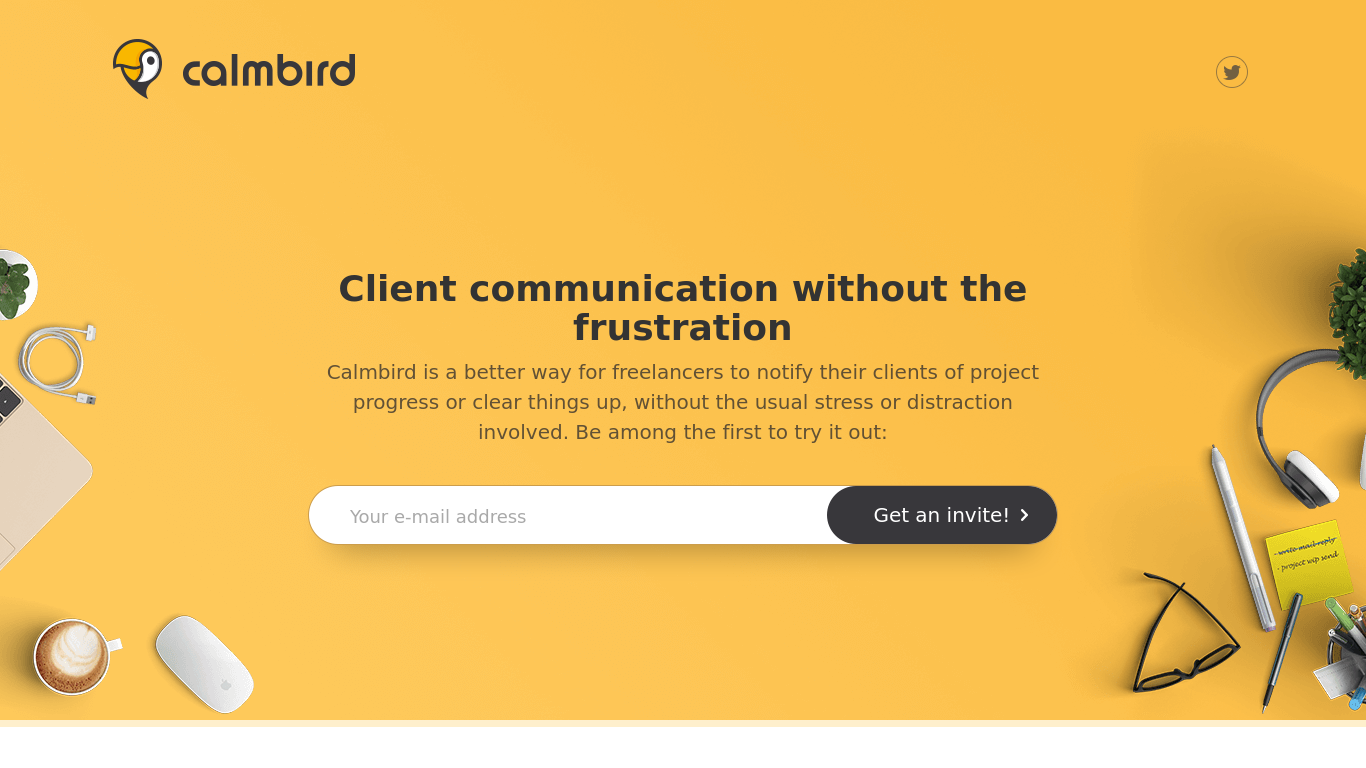 Additional Information
Country Served
Global
Most Popular In
NA
Country of Origin
United Kingdom
Languages supported
English
Pricing
NA
Website Type
Application
Contact Details
Name
Matej Lach
Address
NA
Ratings and Reviews
{[{website.basicDetail.avg_rating}]}
average rating
NA
not yet rated
---